Our Science Week and Fair 2021
This term's theme was 'we are investigators' and we carried out experiments in the classroom, playground and at home.
Congratulations to our Science Fair winners! Elena in Year 2, Harry and Tim in Years 4 and 1 and Maya in Year 6
Reception class made windmills to see how well they worked when blown
Year 4 decided to test how high different balls bounced. They also made paper hovercrafts and tested them on different surfaces to see which ones travelled smoothly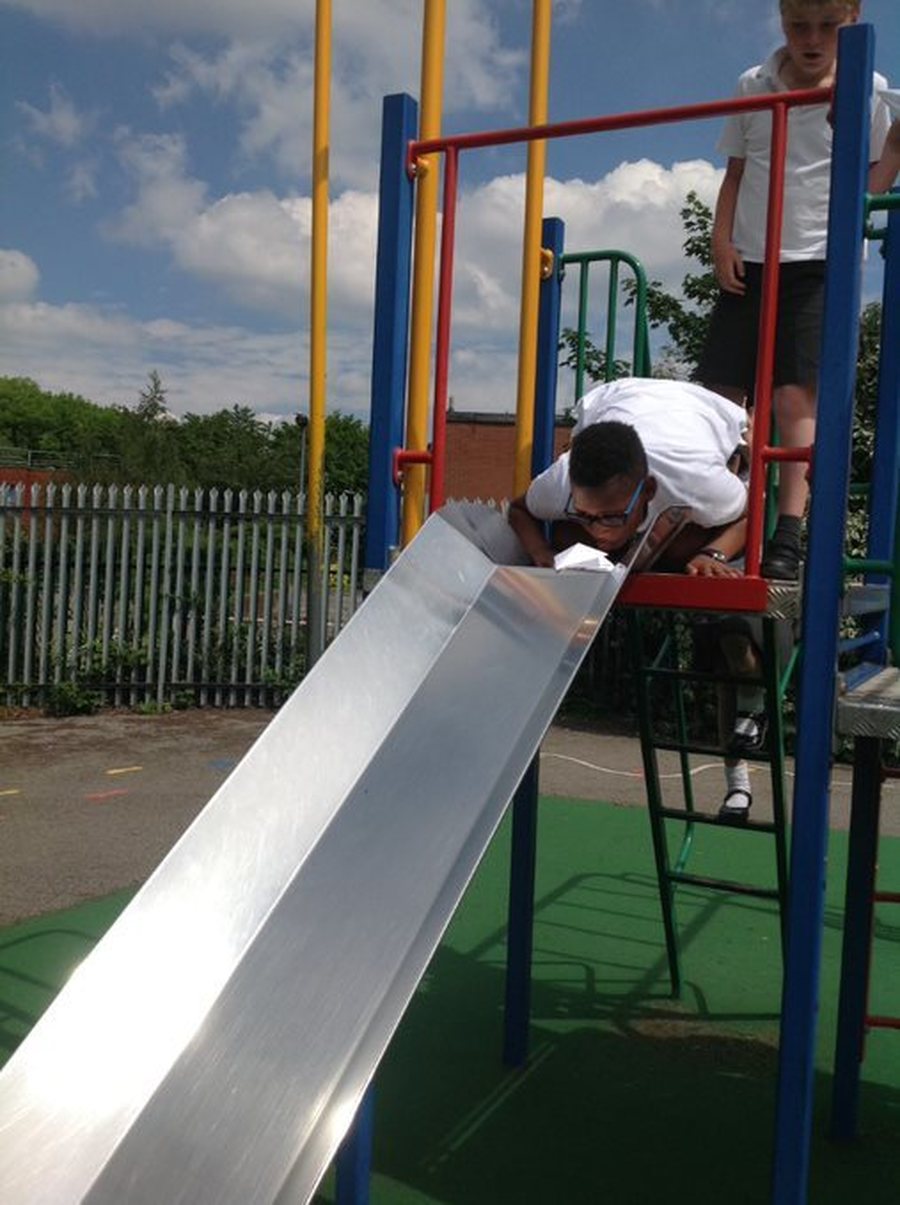 Year 6 made snowball slings shots and identified different variants that would affect the distanced a ball travelled
To find out more about the Scientists we champion at St James Primary School, please click here
Year 6 Autumn Term Science Lessons
Year 6 have been learning about the circulatory system. They made models of the heart, identifying the different parts and the job they do. Then they dissected a sheep's heart and found the four chambers, the aorta and some veins. We felt the heart and learnt that the side that pumps blood away from the heart is thicker than other.
Science Fair News
Year 1 were set the challenge of designing a house for the 3 little pigs that would be strong enough to stand up against the huffs and the puffs of the BIG BAD WOLF! The children made their own predictions about which houses would stay standing and why. We also had a fantastic time experimenting with making different bubble mixtures and creating giant bubbles!
Elena in Year 2 experimented with oxygen and a candle flame and made a volcano in her kitchen!
Year 5 asked the question 'Do taller people jump further?'
For more information on our Science curriculum and to find out more about intent and progression, please click here
Science Experiments in Reception class
This term the Science Technicians led an experiment in Reception where they made a Christmas tree out of bicarbonate of soda and then made it disappear using vinegar. The Reception children made predictions about the outcome that ranged from 'I think it will rise like a cake' to 'I think there will be bubbles!'
Congratulations to our Autumn Term Science Competition Winners!
Your brief was to draw a Science specimen that was clearly labelled and informative. All entries were judged by a panel including Mrs Brady, our Science Lead, Mrs Reese, our Art Lead, Professor Brady from Imperial College and Dr Ella Barnes (BVSc MRCVS).
Our winners were Joshua in Year 1, Adela in Year 2, Scarlett in Year 6, Alex in Year 5 and Charlie in Year 6.
Science Fair News
Year 3 looked at what variables affect the speed and distance of a bobsled down a ramp, They also tested the biggest flying disk they could find to see how far it would travel.
Oscar in Year 3 experimented with surface tension and you can see his video below
Chloe in Year 6 asked herself - can you put a pencil through a bag of water without splitting it?
Oscar in Year 6 made a homemade record player creating a needle out of a cone and spinning the record to make sound