We have been awarded the Bronze School Games Mark for our commitment to sport in school.
PE, Sports & Competitions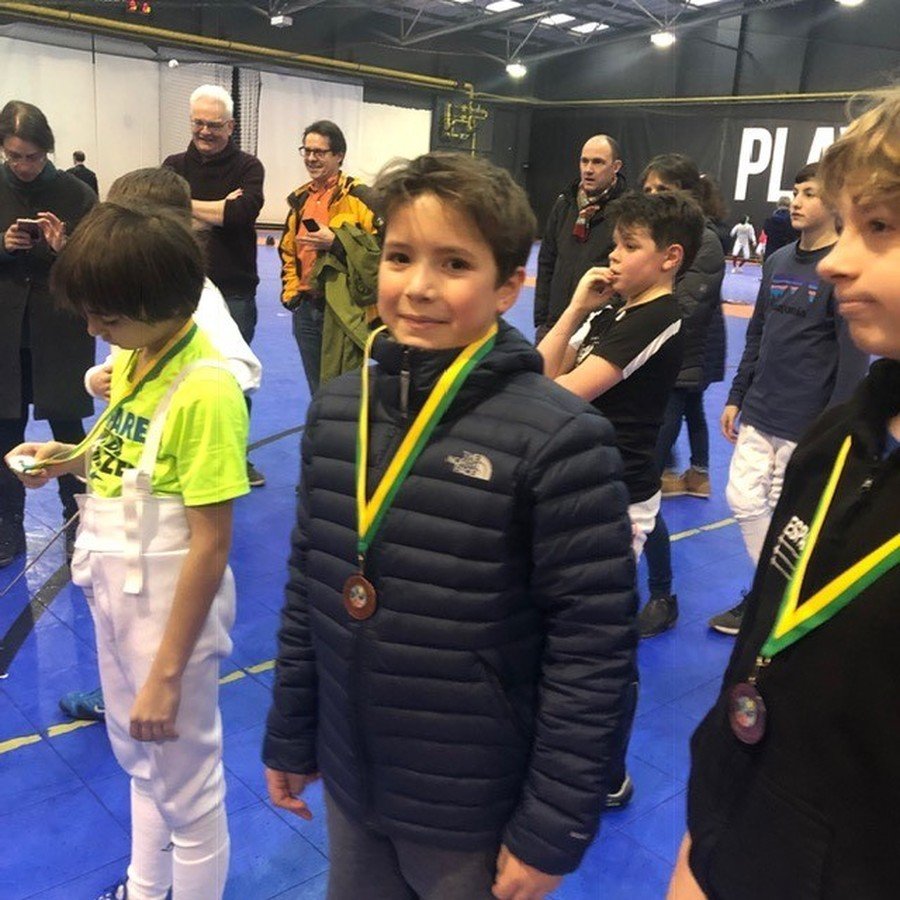 Fencing
As well as running an after school club every Friday, FightingFit also teaches fencing to our Years 6s every Friday afternoon. It is a fantastic opportunity for children to learn and practice a new sport and skill and many of our children have gone on to compete in competitions.
Swimming
In the Autumn term our Year 5s took part in swimming lessons at Park Road swimming pool. It was the chance for our Year 4s to improve their swimming skills in the Spring term and Year 6 to hone their skills in our Summer term.
Bikeability
Every September, our Year 5s get the opportunity to take level 1 of a Bikeability course and progress to level 2 if they can. Learning to ride safety on the streets of our local area is a life skill that we value highly at St James Primary.
Football competitions
Congratulations to the Year 4 team who took part in a local Primary School football competition at Rhodes Avenue in February and got through to the semi finals to win on penalties! Well done to all of you and thank you to everyone who was involved.
Chinese dance workshops
Our Year 4 classes - Ash and Oak - took part in some amazing Chinese dance workshops as part of our Chinese New Year celebrations.
Highgate Cricket Club Inter School Competition
Year 6 Triathon Sports competition with Alexandra Primary School
Chess tournaments
Congratulations to the U9 chess team who qualified for the semi final stage of the National Primary Schools Chess Championship. Playing in the Heathside Prep School zonal qualifier, the team – Year 4s Joseph, Finlay, James, Nandor, Ardit and Arjun - finished in third place with wins against Lyonsdown, Radeltt Prep, Hampstead Parochial and local rivals Rhodes Avenue. Mr Karia, who runs the chess club said, 'This was a particularly tough qualifying tournament and finishing in third place ahead of some of the stronger North London chess schools is a fantastic feat. Well done to everyone who took part.
Football Squad
Our football squad made up of boys and girls from Years 5 and 6, train every Monday evening with Mr Seaman, our Year 5 Class Teacher.
Martial Arts workshops
Our Year 5s and Year 6s took part in two hour long martial art workshops - learning new skills that inspired them.
Dance Workshops
Our Reception class, Year 1 and Year 2s took part in some exciting Egyptian dance workshops run by Perform Drama company.
Tennis Taster sessions
Our Year 1 and 2s are learning new skills and trying tennis taster sessions in the second half of the Spring term
A Life Healthy Workshops
This week we reminded ourselves that it is important to keep our bodies as fit and healthy as our minds! A Life – who specialise in talking to children about fitness and a healthy lifestyle - came to run workshops with each of our classes. Our younger classes took part in some fun fitness games in the hall and our older classes got to try new skills such as boxing as they did circuit training.