Newsletter 7th May 2020
Happy VE Day to everyone!
Seventy-five years ago, villages, towns and cities across the UK rang out with the sound of people cheering and celebrating what became known as Victory in Europe (VE) day. This is the day that officially marks the end of WW2. Although we cannot celebrate with street parties this year, we can celebrate together the heroes that helps us then as well as the heroes we have right now who are making our lives just a little bit better and a little bit easier in lockdown.
If you'd like some ideas about how to celebrate VE day in lockdown, including learning the Lindy Hop, listening to a playlist that Bletchley Park have complied or trying out some great wartime recipes, click here for more information.
Remember to take a photo of your celebrations and send it in or let us know which hero you're celebrating. As always we love to see what you've been doing. If you have any for the next newsletter, please email them to office@stjamesprimaryschool.co.uk.
Take care and we hope to see you all soon.
Beautiful rainbows of hope - especially with our school right at the end of one! Thank you to Florence and Beau for your amazing photos.
You've been busy again learning new skills and having fun...
Good luck to those taking part in the baking competitions in Years 2, 3 and 4 this weekend. We will announce the winners next week. If you'd like to run a baking competition for your class, get in touch with Jude at jude.neill@virginmedia.com for some ideas.
Mrs Garrad has been camping in her garden, Mr Chandler's tomatoes have been enjoying the sunshine; Mrs Girling has being seeing how many basketball hoops she can shoot in 1 minute (we'll publish the answer next week!). Mrs Moore has been out for walks with her daughter, looking for squirrels and playing in puddles and Mrs Brady has taught her two daughters to knit.
Fundraising And Helping Others
Well done to Alexa who took part in a 12 hour sponsored silence on Thursday to raise money for the Whittington Hospital which she finished at 8pm yesterday with a clap for carers, She managed to raise over £1000 - an incredible achievement!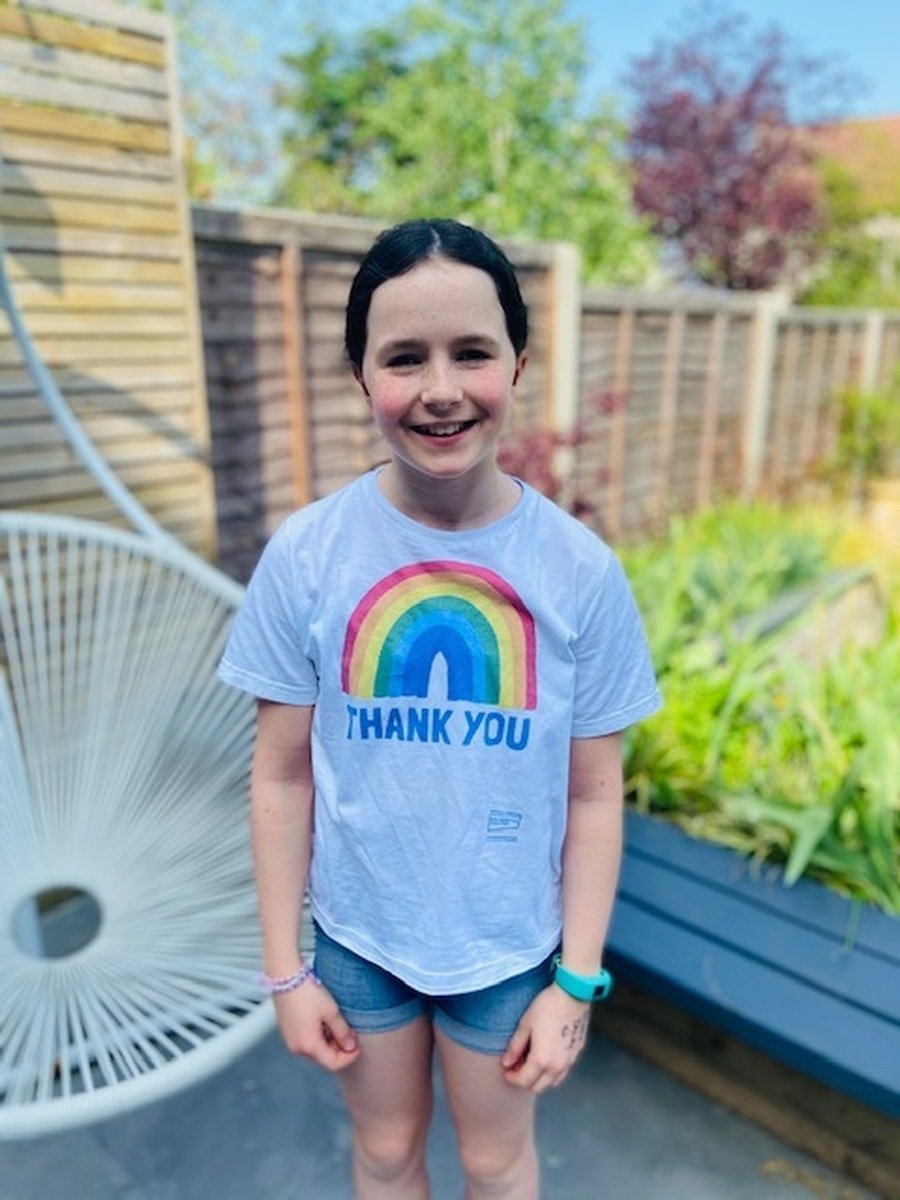 CONGRATULATIONS!

A group of parents had an online pub quiz on Saturday evening to raise money for our school. They grappled with some tricky questions and raised

[over £200]!

Two more events are planned, using the same quiz, in the next two weeks. If you would like to organise an event with a group of friends to raise money for the school please get in touch with

Jude

on

jude

.neill@virginmedia.com

to use the quiz. Huge thanks for Simon Oliver for setting all the questions!
The Neill family

are currently climbing the equivalent of Mount Everest by climbing the stairs in their house - 29,035 feet from sea level! It will take 21 days to complete the challenge and they are doing it to raise money for the school. If you would like to sponsor them please contact

Jude

on

jude

.neill@virginmedia.com

.
The Storm - From St James Church
Do you like roller-coasters? Big and fast ones with extreme loops and drops that turn your knuckles white and hair stand on end? What about reading ghost stories? Do you like books that have so much suspense in them that you don't even want to blink in case you miss something? Or maybe it's a television program or film that makes your heart thump in your chest faster and faster? Roller coasters, ghost stories, even watching Dr Who - these are all things that can scare us, but we still enjoy them because we know someone is in control. We know the roller coaster ride will end. We know the ghost story is just a story. We can watch the creepy program with someone sat next to us. That's why we can enjoy scary feelings.
But sometimes there are things that make us afraid and we can't make them stop. Like having a bad dream. By the way, have you ever had a bad dream, and then woken up and can't remember what happened, except that you were scared? Anybody? Maybe that's just me...
Of course, it's not just children that get afraid. Deep down grown-ups can get scared too. Sometimes it happens when they least expect it. The Bible tells us of an occasion when Jesus' disciples, some of whom were experienced fishermen and sailors, suddenly faced a storm that left them quivering wrecks. The enormous waves brought up by the storm threatened to swamp the boat, and the disciples thought they were going to drown. Jesus, however, was asleep in the stern. He was asleep because he was tired. He must have been very tired indeed! The disciples woke Jesus up. They were scared and maybe a bit upset too. They thought Jesus didn't care about them. But he did. Jesus got up. And he spoke to the wind and the waves: "Quiet! Be still" And that was it.
No more storm. No wind, no waves – nothing.
The disciples were afraid for their lives, but Jesus showed he had complete control over the situation. Jesus had power over nature. Jesus still has power over all things, because he is the Son of God. That didn't mean that Jesus and his disciples had an easy life. It didn't mean the disciples were never afraid when life was tough. But through it all, they knew that Jesus was in control, and he knew what he was doing, even if they didn't. Above all, they knew that Jesus would always be with them. He would never abandon them. Never ever. There are times, right now, when I feel a bit afraid. Maybe even a bit scared. But then I remember that the storm will end, that Jesus is in control, and best of all, he will never leave his children. I hope that like me you can find comfort in that truth.
If you're looking for something to read, EYFS and KS1 might enjoy this book that tells the same story of Jesus calming the storm. My kids (4 and 2 years old) love it. https://www.thegoodbook.co.uk/the-storm-that-stopped. It is also included in the Jesus Storybook Bible, which helps readers see how all the Bible points to Jesus. https://www.thegoodbook.co.uk/the-storm-that-stopped
If you're looking for something to listen to, "Jesus, Strong and Kind" – a simple heartwarming song featuring well loved Christian song leader, Colin Buchanan. https://www.youtube.com/watch?v=T5Y8s-Sz_ac or "The Blessing" – churches from different backgrounds and areas of the country join in a virtual choir to remind us of the blessing that only God can give. https://www.youtube.com/watch?v=PUtll3mNj5U
God bless
Mark
Revd Mark Murthen Mark.murthen@st-james.org.uk, 020 8051 3151