Year 1
Welcome to Year 1. Our class value is RESPECT
Year 1 is the start of Key Stage 1. You can find out all about Year 1 on this page - including what we are studying this half term and lots of great resources for parents and children. Your home learning can be found on Assignments on your Year 1 class Teams page.
Maths @ St James Primary School
his academic Year in both school and Home Learning, we will be using the scheme White Rose.
White Rose is beneficial for the children in the following ways;
It recaps on the previous year's learning, to ensure any gaps or misconceptions can be addressed
It builds on concepts, helping the children to deepen their understanding.
There are mastery questions throughout, to challenge the children appropriately.
It encourages a Concrete, Pictorial and Abstract approach to Maths, ensuring that children are able to apply the taught concept in a variety of ways.
You can also follow along with your child's learning . Through this, you can recap the learning we have done at school and embed their understanding further. Please click here for more information
For more information on our long term Maths planning for Year 1, please see below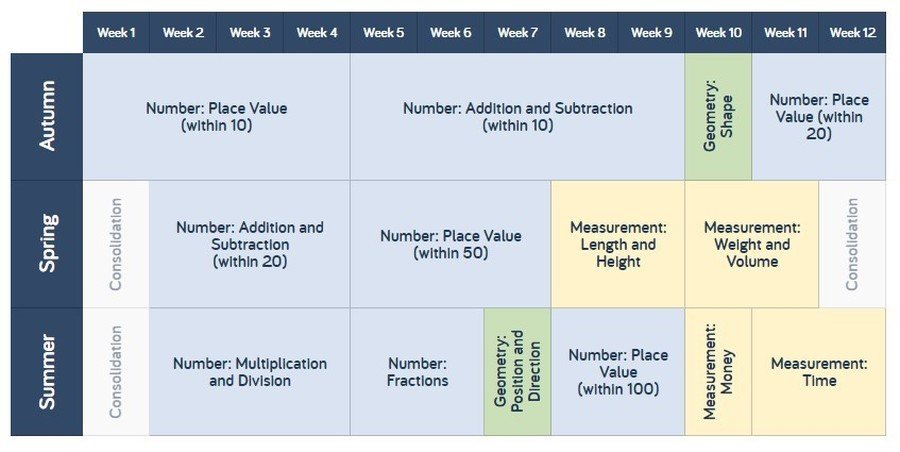 Maths Mastery
We also use a Draw, Prove, Explain approach in our Maths Journals, focusing on children's deeper understanding of the process by which they answer a question.
Draw a variety of ways to solve the problem.
Prove that you are correct.
Explain the most effective process to reach the answer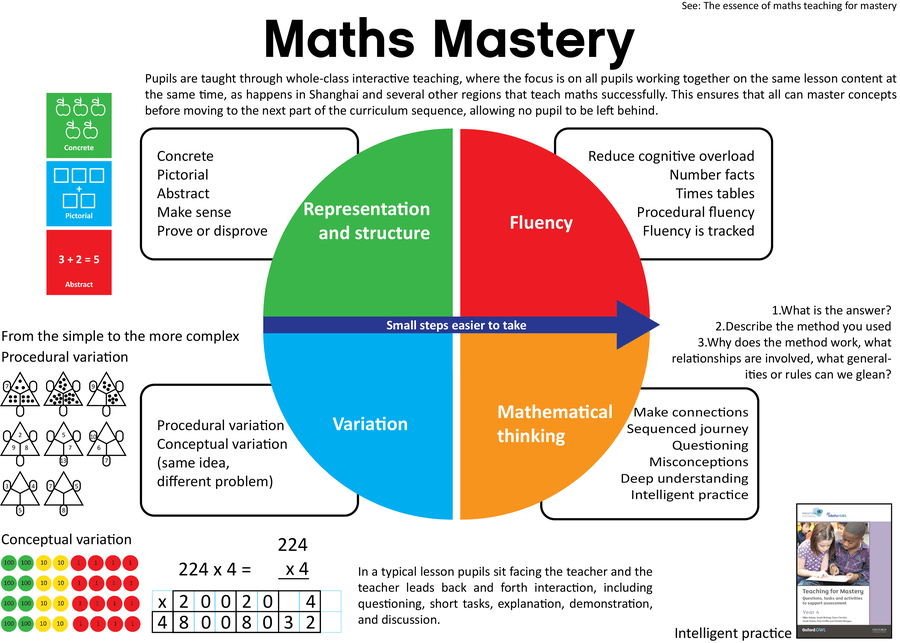 Other Great Resources For Year 1 Parents and Children
There are lots and lots of great websites that can help you with everything from practicing your timetables to your half term research projects. Here are some that we think are the best.
Reading and Spelling - In Year 1 we use the Ruth Miskin Read, Write Inc scheme of work to teach reading. You can find out more about it here. You can also click here to learn more about your child's developing reader skills and if you'd like to find out more about spelling as part of the national curriculum, then please click here
Handwriting - You can click here to see how our children start to form letters and we how we teach handwriting in Year 1. Each letter has a rhyme that goes with it and you can see them here. We use the Nelson handwriting scheme of work and you can find out more about it here
Maths - For a wealth of fun Maths games, take a look at the Nrich maths website here. You can also try Maths Is Fun
ICT Games - To practice lots of different Literacy and Maths skills, you could try ICT Games
Topics - If you want to find out more about your topic - whether it's Geography, History or Science, two great resources are BBC Bitesize and Books For Topics
Tests And Assessments
Year 1 Phonics Screening check
The check will take place in the Summer term when your child will read 40 words out loud to a teacher. You'll find out how your child did, and their teacher will assess whether they need extra help with reading. If your child does not do well enough in the check they will do it again in Year 2.
National Curriculum Guidance And Expectations
To find out more about the Primary National Curriculum, you can download Government information here and to dig into further detail by subject, please click here
Where should your child be at the end of Year 1? According to national age related expectations, your child should
In Reading
Identify which words appear again and again.
Recognise and join in with predictable phrases.
Relate reading to own experiences.
Re-read if reading does not make sense.
Re-tell with considerable accuracy.
Discuss significance of title and events.
Make predictions on basis of what has been read.
Make inferences on basis of what is being said and done.
Read aloud with pace and expression, i.e. pause at full stop; raise voice for question.
Recognise capital letters, full stops, question marks, exclamation marks, ellipsis
Know why the writer has used the above punctuation in a text
Know difference between fiction and nonfiction texts
In Writing
Write clearly demarcated sentences
Use 'and' to join ideas
Use conjunctions to join sentences (e.g. so, but)
Use standard forms of verbs, e.g. go/went
Introduce use of: capital letters full stops, question marks, exclamation marks
Use capital letters for names and personal pronoun 'I'.
Write a sequence of sentences to form a short narrative [as introduction to paragraphs]
Use correct formation of lower case – finishing in right place
Use correct formation of capital letters
Use correct formation of digits
In Mathematics
Count to and across 100, forwards & backwards from any number.
Read and write numbers to 20 in numerals & words.
Read and write numbers to 100 in numerals.
Say 1 more/1 less to 100.
Count in multiples of 2, 5 & 10.
Use bonds and subtraction facts to 20.
Add & subtract: 1 digit & 2 digit numbers to 20, including zero.
Solve one-step multiplication and division using objects, pictorial representation and arrays.
Recognise half and quarter of object, shape or quantity.
Sequence events in chronological order.
Use language of day, w