Cooking In Year 2
Next week, we are going to be making a dish using fruit and vegetables. Please could you help your child to think of a recipe at home and come up with a name for it. You can use any fruits, any vegetables or any salads you like and you can practice cutting these together. On Tuesday, please can your child bring their recipe into class with the fruits or vegetables that they need to make it. Thank you for your help. Miss Boston
Welcome to Year 2. Our class value is WISDOM
In Year 2 we plan a lot of creative and cross curricular activities to support our children's curiosity. The focus in our year group is very much on learning in an exciting way to promote a love of learning. Our topic this half term is WE ARE ALL MASTERCHEFS.
You can find out all about Year 2 on this page - including what we are studying this half term, your home learning for the week, information on any half term projects and lots of great resources for parents and children.
Our School Book Challenge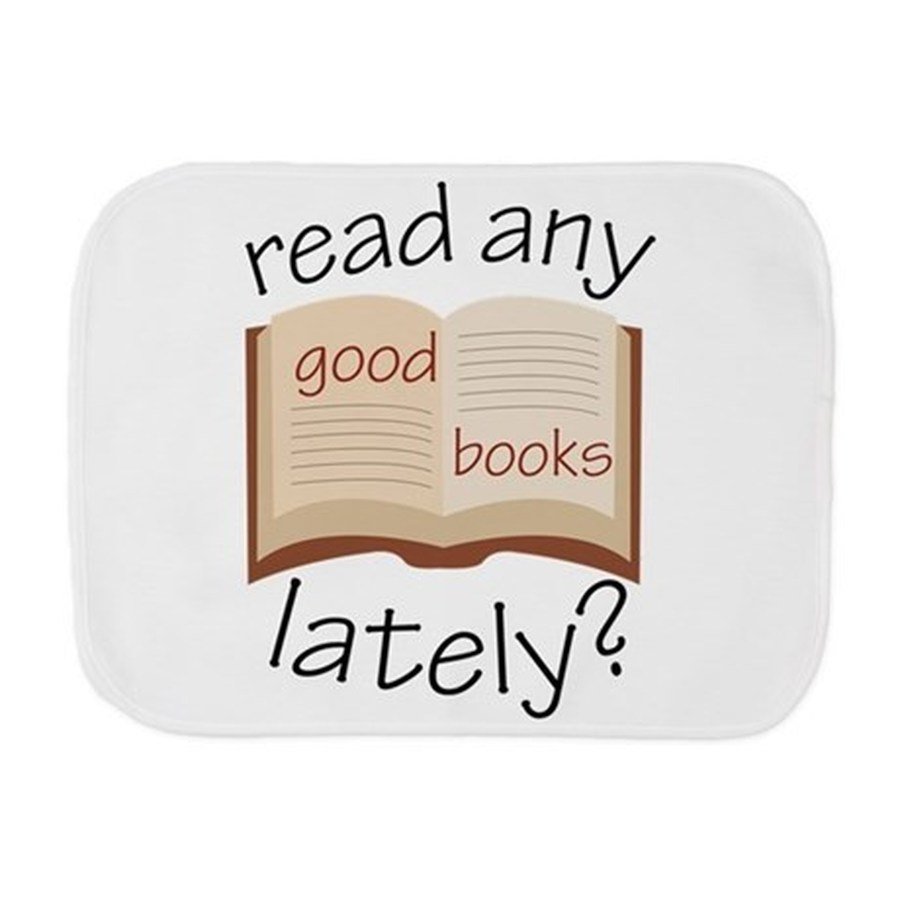 To take part in our book challenge or just to find another book you might enjoy reading, take a look at the some of these suggestions here
You can download a book review form here
In the Autumn term, we learnt about the Great Fire of London
In the Spring term, we went to Kew Gardens to a workshop on Weather and Seasons to fit with our topic on Wild Weather
What are we learning this half term in Year 2 ?
In English
In English we are reading Wild by Emily Hughes. The book teaches us about character development, emotional response to issues faced in the story and understanding the careful balance between nature and nurture. Children will have the chance to write in role, make predictions and inferences based on illustrations, write character and setting descriptions, create a guide for an animal and compare books which are similar to Wild such as Where the wild things are.
In Maths
In Maths we will be learning about mass, mental calculations and lines and surfaces.
We will be measuring in kg and grams and comparing weights, as well as applying multiplication, division, addition and subtraction word problems to mass.
In mental calculations we will be looking at strategies for addition and subtraction.
For lines and surfaces we will looking at how to represent lengths with straight lines and identify flat and curved surfaces.
We will continue to practise key number skills every day and rehearse using written methods to add and subtract. Please continue to practise times tables (2,3,4, 5 and 10) and telling the time at home.
In Science
Our Science topic this term is about plants. We will begin by sorting and classifying plants according to different criteria. We will observe plants and carry out investigations to see what makes them grow well.
In RE and PSHE
Our RE topic is learning about Islam, the Hajj journey and why Makkah is important to Muslims. Considering the question, does completing the Hajj make a person a better Muslim?
In PSHE we will be looking at changing me. By understanding that everyone is unique and special, learning how to express how they feel when change happens, understand and respect the changes they see in themselves, know who to ask for help if they are worried about change and finally looking ahead to the changes that will take place next year.
In PE
We will be taking part in athletics lessons and practising for Sports Day! We will explore and develop running, jumping and throwing activities, and engage in challenges which allow them to practise and refine simple techniques, have fun and compete with each other.
Please make sure your child has their PE kit including appropriate shoes for PE on Monday and Fridays.
Parents - helping at home with Maths
If you would like to know more about how we teach Maths from Reception to Year 6, you can click here. There are some useful downloads and videos to watch.
In the Summer term we went to take part in a Little Inventor workshop at Alexandra Palace.
'We learnt that anything is possible! Alexander and I invented a flying car. It has turbo boosters on it and because the road in Alexandra Palace is very steep the car would go very fast then the boosters would start and it could fly. In the afternoon we went on a hunt in the grounds using a map to find different pictures.' Monty
Our Focus For The Week Ahead & Home Learning
Maths

This week we will be continuing learning how to use mental calculations, rather than written, to find the answer. Try both with addition and subtraction.

English

We will developing our editing and improving skills, focusing on our information text we produced last week.

We will also be publishing and reviewing it.

Finally, we will be comparing Wild and Where the wild things are, discussing what is the same, different etc.

Spellings

Grammar

This week we will be continuing to focus on adverbs.

Adverbs tell us, how, when or where something is done.

Adverbs can describe the difference between two actions.

Hard + er = harder

This is a comparative adverb.

Adverbs can describe the difference between more than two actions.

Hard + est = hardest

This is a superlative adverb

Topic

This week we answering the question – How should we grow it ourselves?

We will have the chance to look at plants grown in different places and predict where they were placed and why they might not have grown.

We will also design and create our own seed, explaining the steps needed to ensure it is healthy.

Finally, we will be writing to the garden centre to explain what have found out.

At home

Discuss strategies for questions such as the following –

453 + 20 =

135 + 200 =

247 + 8 =

247 + 28 =

Login to TT Rockstars here to practice your timetables.

At home

Discuss why it is important to edit and improve, who might use these techniques? What might we look for in our writing?

You could find another text which is similar to Wild, or two stories of your choice.

Discuss what is similar or different. Which do they prefer and why?

Please continue reading with our book challenge which you can find more about above.

At home

Please log onto Spelling Shed here

At home

Children could write a paragraph including different types of adverbs to build suspense.

Children can create some of their own and identify if they are a comparative or superlative adverb.

E.g. Faster, Fastest

Higher, Highest

At home

Children could find out whether all plants need the same amount of sunlight and water to survive. Where might plants be found that do not need as much?

Do any plants grow in Antarctica?
Half Term Home Learning Research Projects
Other Great Resources For Year 2 Parents and Children
There are lots and lots of great websites that can help you with everything from practicing your timetables to your half term research projects. Here are some that we think are the best.
Reading and Spelling - In Year 2 we use the Ruth Miskin Read, Write Inc scheme of work to teach reading. You can find out more about it here. You can also click here to learn more about your child's developing reader skills and if you'd like to find out more about spelling as part of the national curriculum, then please click here
Handwriting - You can click here to see how our children start to form letters and we how we teach handwriting in Year 2. Each letter has a rhyme that goes with it and you can see them here. We use the Nelson handwriting scheme of work and you can find out more about it here
Maths - For a wealth of fun Maths games, take a look at the Nrich maths website here. You can also try Maths Is Fun
ICT Games - To practice lots of different Literacy and Maths skills, you could try ICT Games
Topics - If you want to find out more about your topic - whether it's Geography, History or Science, two great resources are BBC Bitesize and Books For Topics
Tests and Assessments
Year 2
For more information on the SATs tests that your child will take in the Summer term, please click here to watch an information video.
National Curriculum Guidance And Expectations
To find out more about the Primary National Curriculum, you can download Government information here and to dig into further detail by subject, please click here
Where should your child be at the end of Year 2? According to national age related expectations, your child should
In Reading
Secure with year group phonic expectations.
Recognise simple recurring literary language.
Read ahead to help with fluency and expression.
Comment on plot, setting & characters in familiar & unfamiliar stories.
Recount main themes and events.
Comment on structure of the text.
Use commas, question marks and exclamation marks to vary expression.
Read aloud with expression and intonation.
Recognise: commas in lists, apostrophe of omission and possession (singular noun)
Identify past/present tense and why the writer has used a tense.
Use content and index to locate information.
In Writing
Write different kinds of sentence: statement, question, exclamation, command.
Use expanded noun phrases to add description and specification.
Write using subordination (when, if, that, because) and co-ordination (or, and, but).
Correct and consistent use of present tense & past tense.
Correct use of verb tenses.
Write with correct and consistent use of: capital letters, full stops, question marks, exclamation marks
Use commas in a list.
Use apostrophe to mark omission and singular possession in nouns.
Write under headings.
Write lower case letters correct size relative to one another.
Show evidence of diagonal and horizontal strokes to join handwriting.
In Mathematics
Compare and order numbers up to 100 and use < > =.
Read and write all numbers to 100 in digits & words.
Say 10 more/less than any number to 100.
Count in steps of 2, 3 & 5 from zero and in 10s from any number (forwards and backwards).
Recall and use multiplication & division facts for 2, 5 & 10 tables.
Recall and use +/- facts to 20.
Derive and use related facts to 100.
Recognise place value of any 2-digit number.
Add & subtract: 2-digit nos & ones, 2-digit nos & tens, Two 2-digit nos, Three 1-digit nos
Recognise and use inverse (+/-).
Calculate and write multiplication & division calculations using multiplication tables.
Recognise, find, name and write 1/3; 1/4; 2/4; 3/4.
Write and recognise equivalence of simple fractions.
Tell time to five minutes, including quarter past/to